arvae
We translate knowledge into action and awareness while exploring the challenge of our time: the environmental crisis.
arvae Exhibition in Arosa
New perspectives on sustainability
What new perspectives on how to deal with the environmental crisis arise when people from Arosa, scientists and artists work together?
The project "Schpensa" uses the example of the potato to show the the potential of localizing food systems in the Alpine region. It creates a potato garden in the whole village and collects their knowledge about the crop in a constantly growing online archive.
The experimental project "Food is human" grows mushrooms on sewage sludge from Arosa. It expands our idea of (human) waste and offers new ideas about the current food production cycles.
Open door at the start of the exhibition in the "Arosa Natur Labor".
With aperitif and presentation.
Public program.
With insight of the experts and village walk.
Rooted in the people. Creating a community of practice
arvae creates spaces for true collaboration between the arts, science, and local communities. It is all about creating the right atmosphere and taking the time to really get to know the passions and practices of each participant in order to discover synergies and develop joint projects beyond institutional boundaries. We maintain a space for organic development of topics and projects across disciplines in close collaboration with the localities we work in.
Our work is deeply personal and rooted in the people, the knowledge, experiences, and stories that shape their locality.
Cultivating ground for authentic collaboration
Our pursuit of a sustainable future devotes us to permeate institutional boundaries and to connect and share knowledge from the arts, science, and regional experts (e.g. farmers, agricultural landowners, forest managers, or local tourism departments) at the sites of where we work.
Acting in local «Kollektivs»
arvaes core is the «Kollektiv»: an 8-month site-specific experiment in collaborative and transdisciplinary work that results in joint projects combating climatic change on a local level. Beyond the «Kollektiv» we host our «am Tisch» dinners and develop public programs contributing to a broader dialogue and network between art and science.
At the core of arvaes work is the «Kollektiv»: an 8-month site-specific experiment in collaborative and transdisciplinary work which is composed of 9-12 artists, scientists, and local (environmental) experts. Working in regions that are facing the effects of climate change the «Kollektiv»-members together with the local community identify urgent topics. arvae creates the conditions and the atmosphere needed to facilitate true and fair collaboration in 3 project phases (research phase, lab phase, production phase).
We are driven by an open and transparent process of knowledge sharing and project development, and we continuously evaluate the social, ecological, and economic impact we are achieving in our host region and the impact we have on how our «Kollektiv»-members and their collaborators relate to transdisciplinary work.
«Am Tisch» is a curated dinner series taking place in intimate, informal settings and acting as a forum for (future) exchange with arvaes transdisciplinary community within, across, and between the arts and sciences. The format has the focus of connecting people over food (for thought) during dinners in unexpected locations for 20 invited guests and always with input from a member of our community, followed by time for conversation.
For our first dinner in this series we invited visual artist Paloma Ayala, who is also a participant in arvae's first «Kollektiv» in Arosa, to co-host the evening with us. Paloma foraged local ingredients and prepared the meal with her self-made oven, giving our guests a deeper insight into her decolonial cooking and artistic practice.
Project start in August 2021
The first «Kollektiv» commenced in August 2021 in Arosa, Switzerland. As we've learned from our partner Arosa Tourism, the municipality is facing some urgent environmental challenges, such as shifts in seasons, longer summers for itsit's dependence on winter tourism or shifts in prevalent species in high altitudes. Therefore Arosa embraces the approach of the project to activate and fuel a broader public imagination around these topics. This in mind, the «Kollektiv» has already been up twice and gone through the research and lab phases.
In August 2021 the research phase of the Arosa «Kollektiv» took place. In this first step the «Kollektiv»-members visited Arosa for four days and identified the needs, challenges, and opportunities for potential projects in close exchange with various local (environmental) experts. Here comes a huge shout-out to our wonderful local friends and collaborators who generously gave the «Kollektiv» insight into their work and passions in and for Arosa!
The research phase resulted in the identification of water systems, agriculture, local food production, and sustainable tourism as key topics to develop projects on.
Based on the information gathered in the research phase, the «Kollektiv» started developing specific project proposals addressing the selected topics. In order to advance the work on the proposals the «Kollektiv»-members have met for another five days in Arosa in September 2021. During this lab phase the «Kollektiv» largely organised their work autonomously, setting their own priorities and workshops in our open space format. There were meetings held between «Kollektiv-members» and local (environmental) experts, we sat at a round table with the Arosa's major and the director of Arosa Tourism and we had numerous work-sessions, gatherings, and reflections together, further developing the project proposals. After meeting physically in September the «Kollektiv» worked on their project proposals for three additional weeks.
A project advisory group made up of experienced members of our sounding board and network helped us then make a selection for implementation. These were by Name Monica Ursina Jäger, artist, lecturer and research associate at the Institute of Natural Resource Sciences, ZHAW, Pascal Jenny, President of Arosa Tourism, Yvonne Altmann, Mayor of Arosa, Farah Ahmed, Climate Justice Lead at Julie's Bicycles, London, Lalasia Bialic-Murphy, Lead Scientist at Crowther Lab, ETH, Serayna Solanki, freelance consultant in climate, environment and community participation, London and Céline Oberle, "Organic" Lead at Migros-Genossenschafts-Bund.
From mid-November 2021 onwards the chosen projects will be specified, produced, realised, and, eventually, evaluated. We look forward to sharing their plans and progress here soon.
What makes our «Kollektiv» strong is the expertise and passion of its members and the diversity in skills and characters. Meet the «Kollektiv» of artists, scientists, and local (environmental) experts for arvae in Arosa: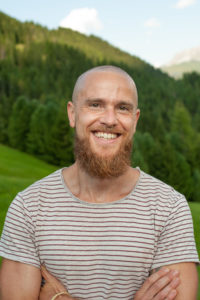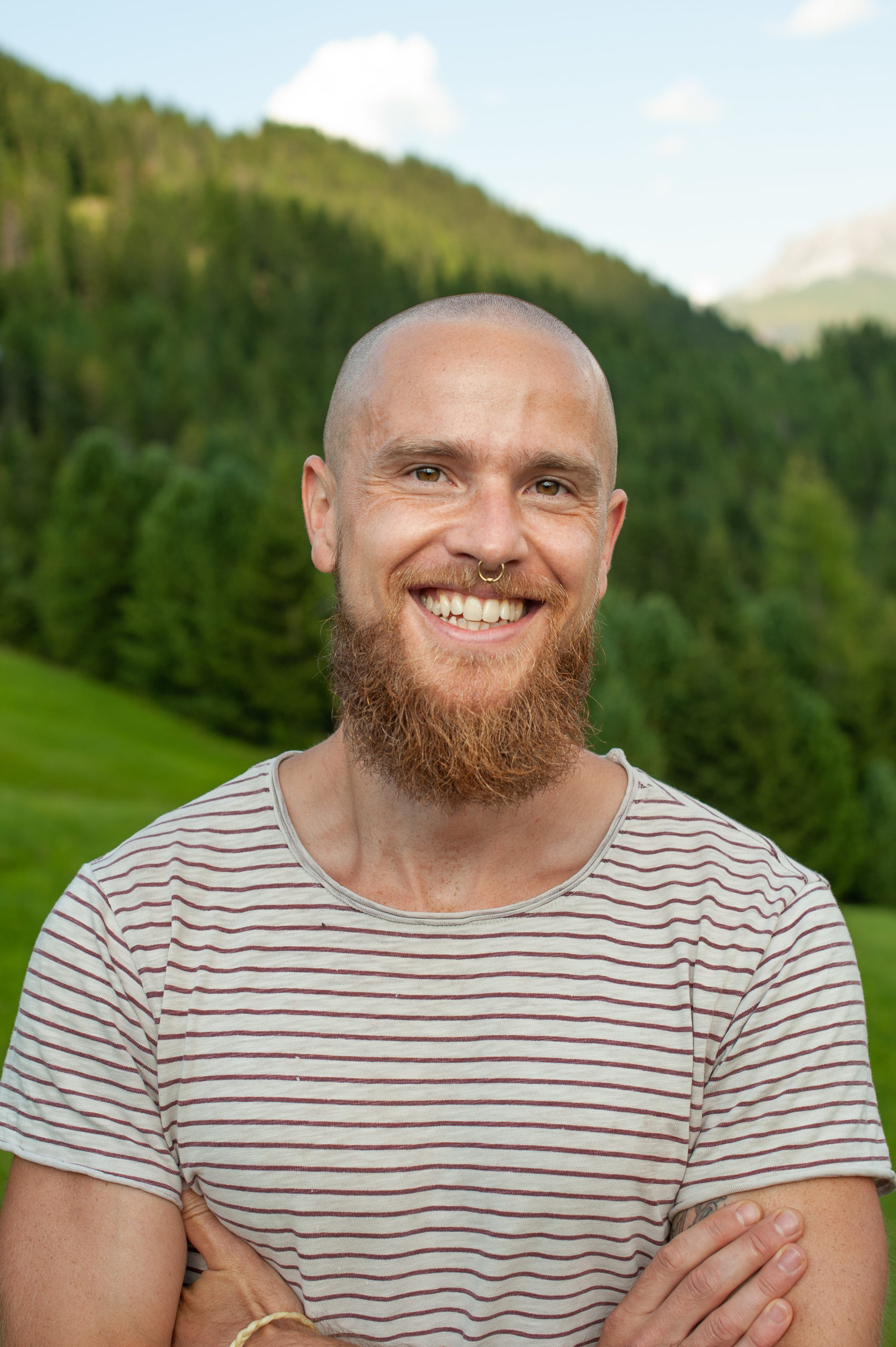 Dr. Mark Anthony
Microbial biologist for Crowther Lab, ETH Zürich
Mark is a microbial ecologist and teacher at ETH Zürich. He researches how the diversity of soil microorganisms influences plant development and the sensitivities of ecosystems to global environmental changes. His main motivation to study fungi lies in the fact that many of these organisms form symbiosis with plants through mycorrhizae, and that the composition and diversity of fungi strongly affects forest ecosystems. Despite their importance in ecosystems most fungi live in the soil and are invisible to the naked eye and thus do not garner the same attention as plants and animals in conservation or restoration initiatives. Mark is passionate about making a convincing case for fungal conservation and research because fungi are figurative engines powering nutrient cycles as decomposers and mycorrhizal symbionts, and that we can prepare better for the future by understanding the ecology of fungi and explicitly incorporating them into environmental initiatives. He is fascinated with Swiss forests because they are highly managed and face many contemporary environmental challenges which will be exacerbated by climate change.
View more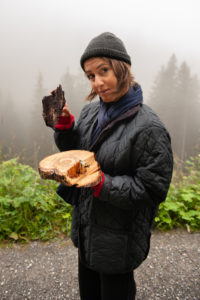 Anne-Laure Franchette
Artist
Anne-Laure Franchette is a French artist with a background in Human Sciences. Her work deals with urban nature and the circulation of plants in relation to industrial materials. She is particularly interested in the intersections between botany and industry, wilderness and civilized world, authorised or sanctioned migration and spontaneous settlement. Since 2018 she has been part of the interdisciplinary research group TETI which explores the textures and experiences of trans-industriality. She is also co-founder and artistic director of Volumes, a non-profit organisation founded in Zurich in 2013 to support local and international DIY facets of art publishing and introduce them to a wider audience in Switzerland.
View more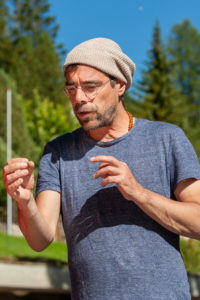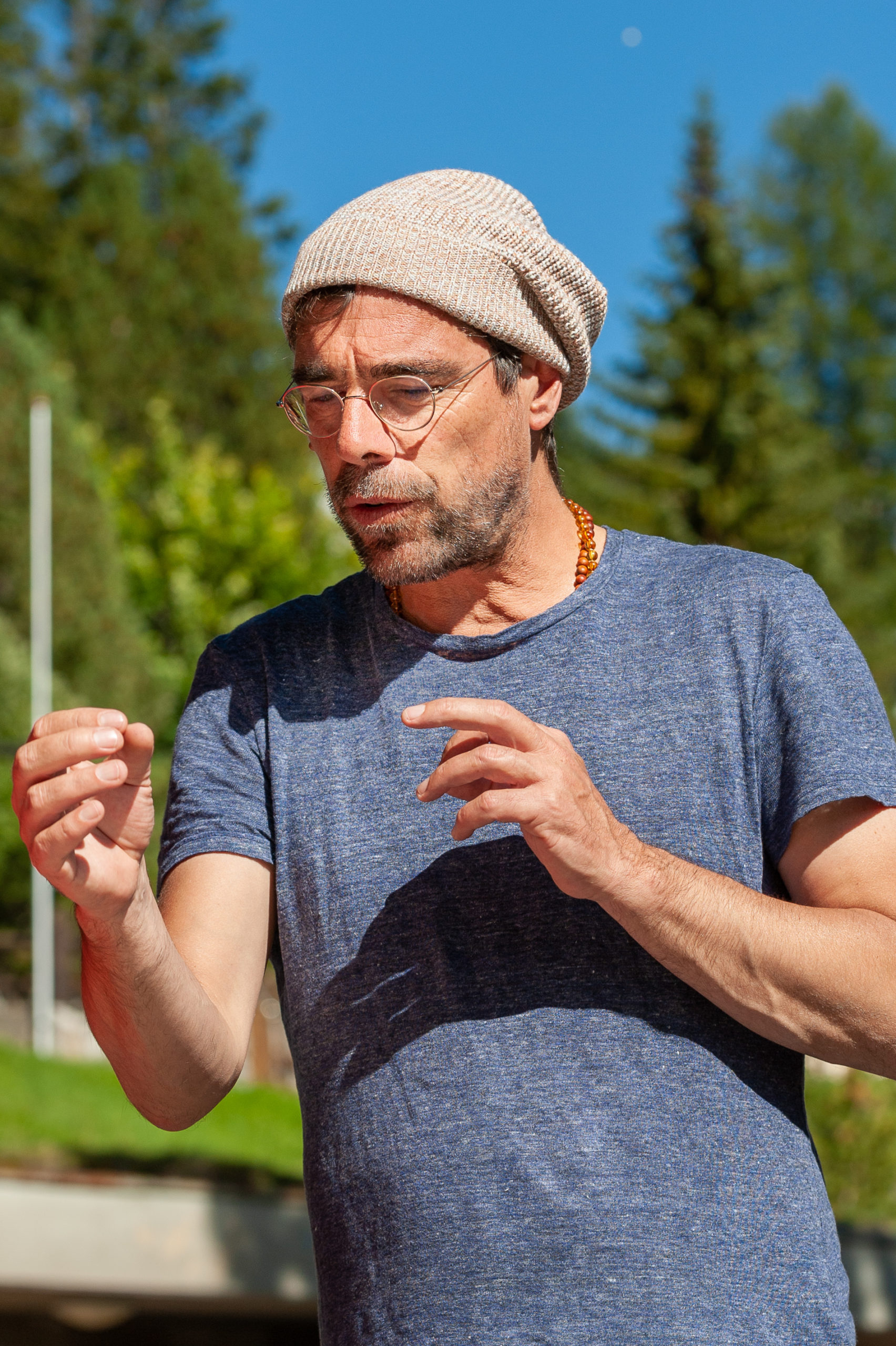 Beat Urech
Chemist, soapmaker and owner of the Seifenmacherei in Arosa
Beat is a pharmacist by formation and runs the Seifenmacherei in Arosa. His soap manufacturing produces hand-made, natural shower soaps and is a family business. His mother is in charge of packaging and shipment across Switzerland, his father takes care of technical issues and is a cool crisis manager, and Beat himself runs the core business of the Seifenmacherei as founder and is in charge of production and development.
View more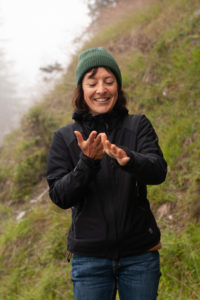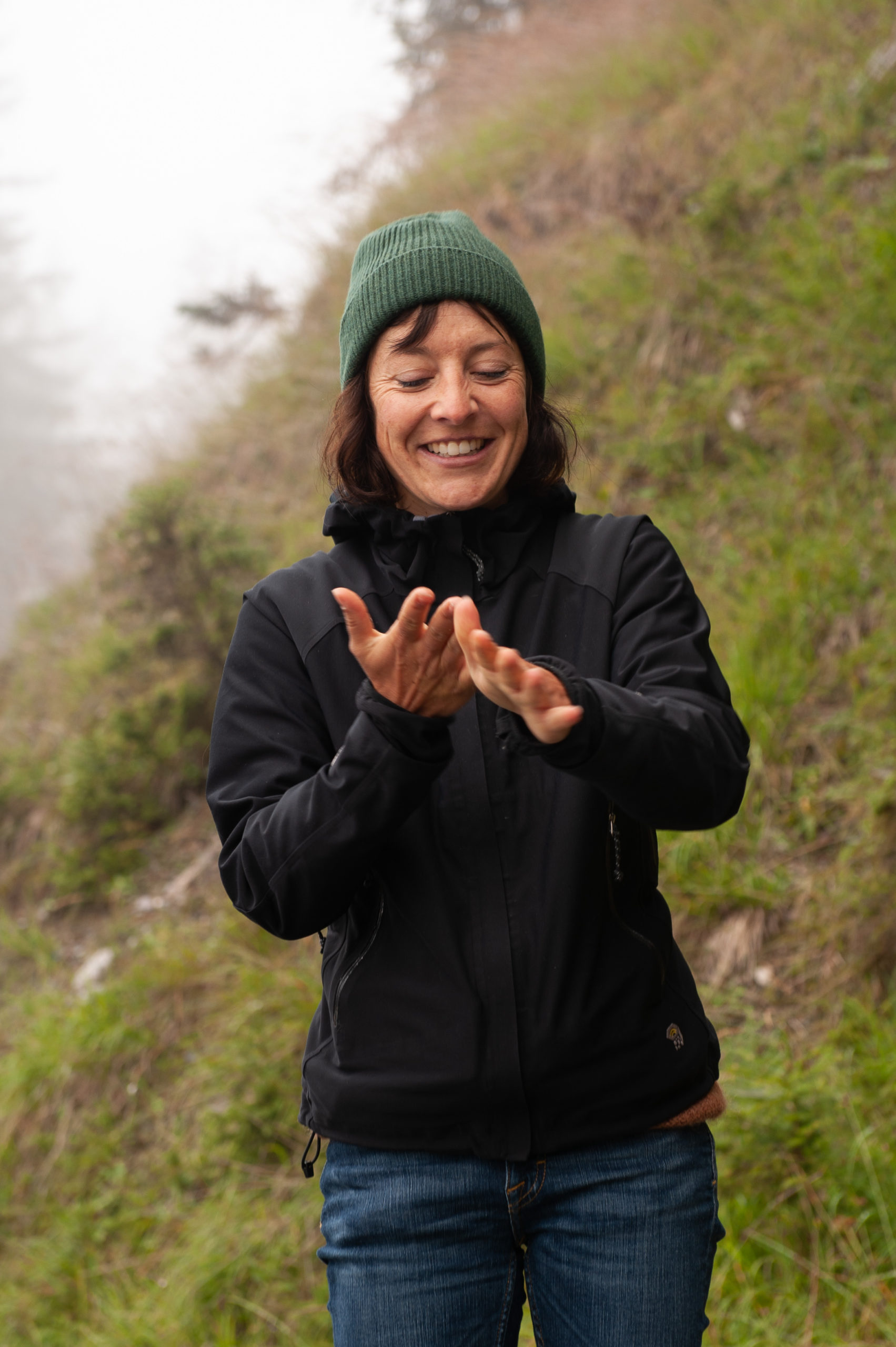 Bettina Tschuor
Journalist for the Arosa Zeitung and deputy manager of the Güterschuppen restaurant in Arosa
Raised in the eastern part of Switzerland, Bettina has been living in Arosa and working in gastronomy for the past four years. As a Deputy Manager at the Restaurant Güterschuppen she can follow her passion for food and enjoy the beautiful nature around the Schanfigg valley. A summer job in a mountain hut on 2300 m a.s.l. gave way to her wish to work in gastronomy after working at an international Grisons energy company, receiving her bachelor's degree in business administration, and gaining work experience in the areas of human resources development, marketing, sponsoring, and events. In her spare time she loves cooking with local and seasonal ingredients from the market or her parents' garden.
View more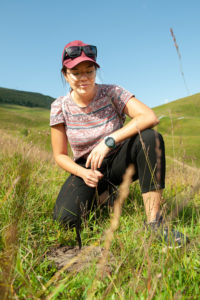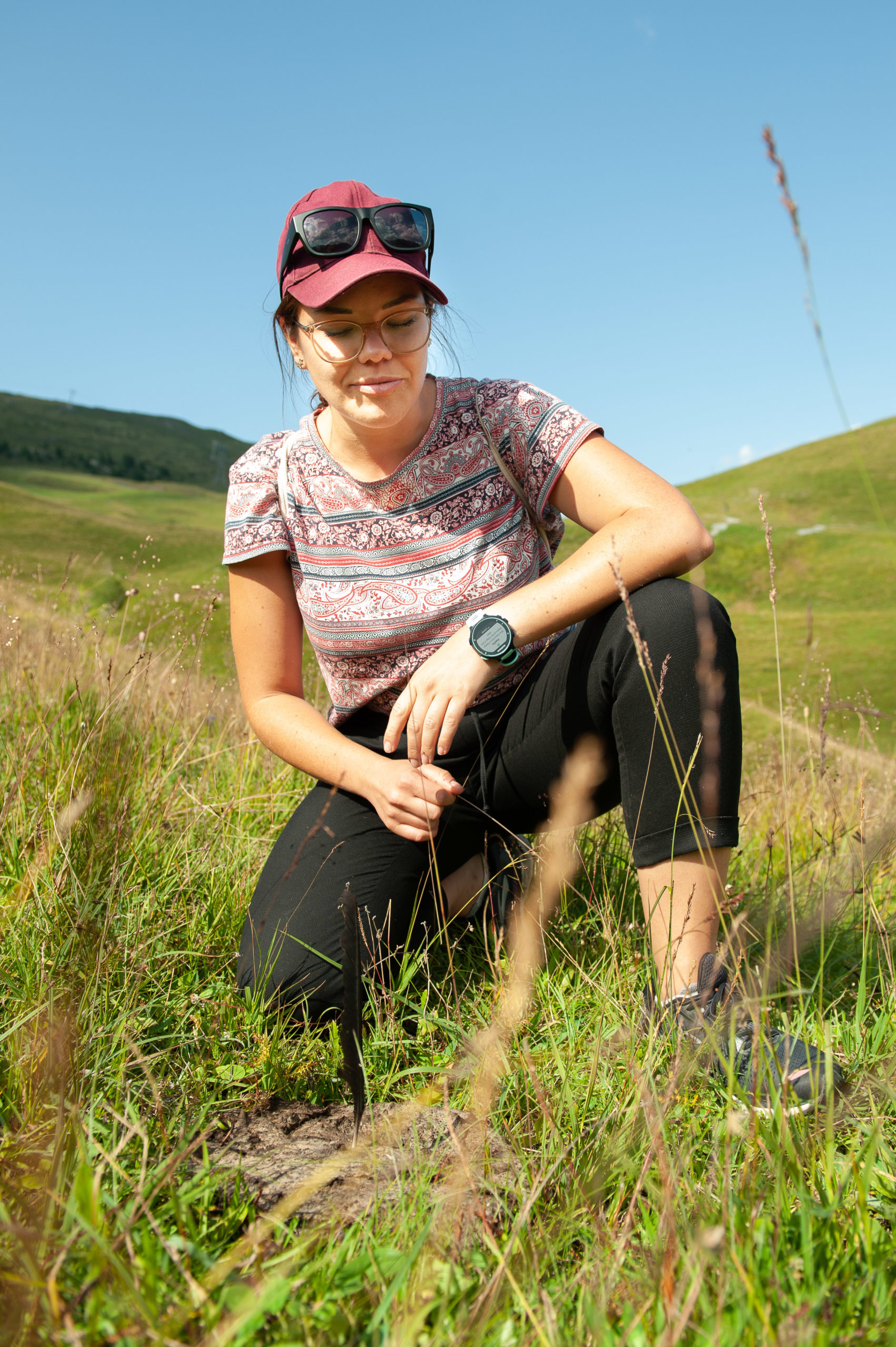 Nadine Keller
PHD candidate at the Institute of Terrestrial Ecosystems, ETH Zürich
Being a fond lover of nature and always having felt the urge to understand our impact on the environment and how everything in the ecosystem is connected and interacts, Nadine decided to study physical geography with focus on forests, ecology, and hydrology. While she mainly studied temperature forests during her studies, she now works in the tropical rainforests of Sabah, Malaysian Borneo, investigating the effects of forest restoration on ecosystem functioning. Moreover, she's also observing if the forest structure resulting from logging influences the hydrology cycle, and the special role of dung beetles in the infiltration of water into the soil. Her work in forests has not only opened her eyes for their value and beauty but it also constantly fascinates her anew.
View more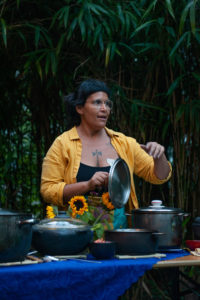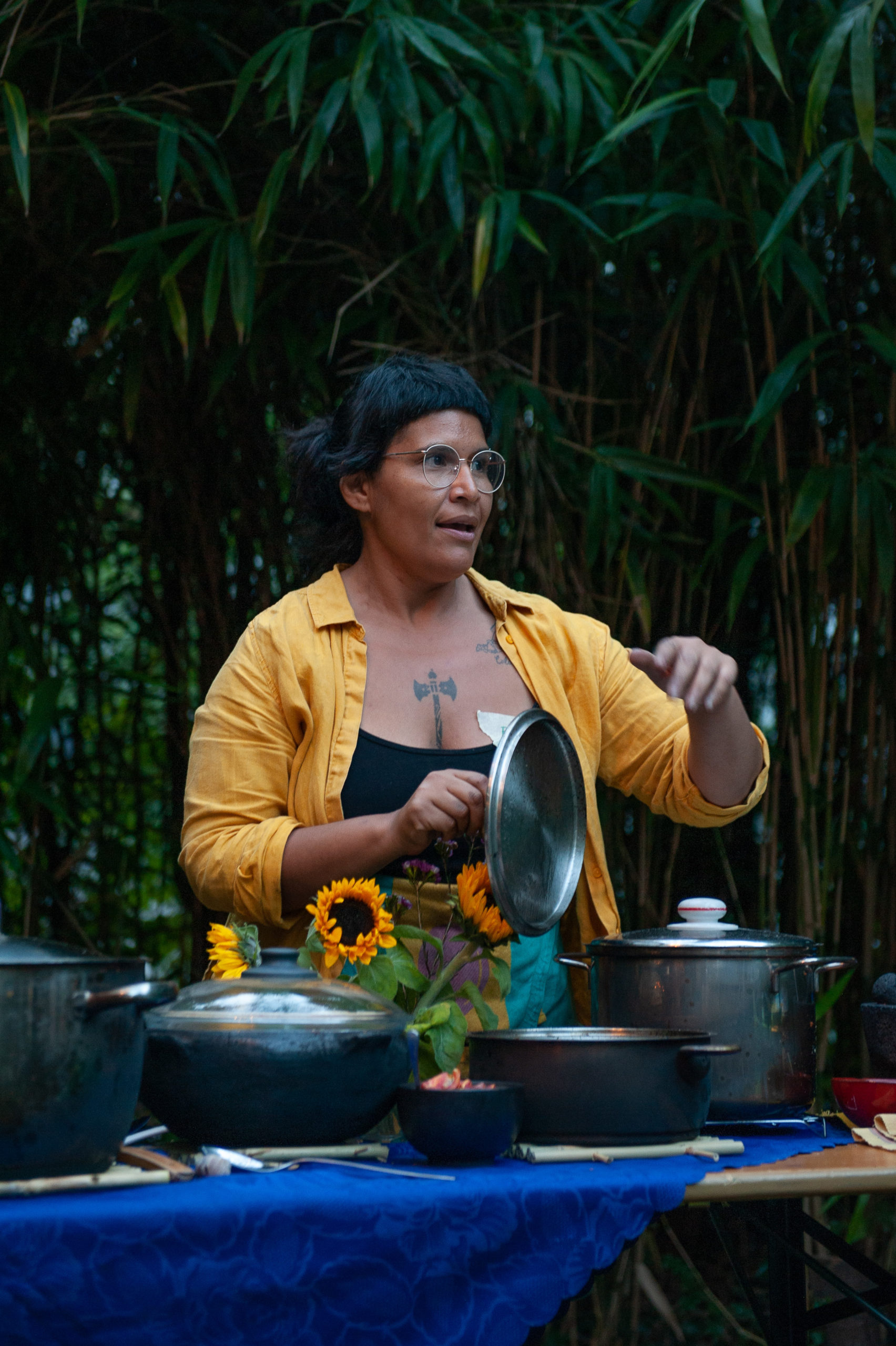 Paloma Ayala
Visual artist, Matamaros, Mexico
Paloma is a visual artist interested in empowering the relationship between domestic living strategies and political context. She is a diaspora mother and a mestiza daughter whose work fictionalizes historical, ecological, and social issues as means of analysis and critique. Paloma´s projects nourish visions of connection and dreams of emancipation. Her favorite spaces to work range from the kitchen to river shores, from international bridges to agricultural land, from community meeting points to aquelarre. Paloma's work is rooted in her home, the landscapes at the eastern border between Mexico and the US, and is now blooming in her current base in Zurich.
View more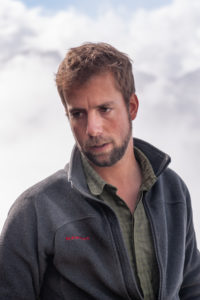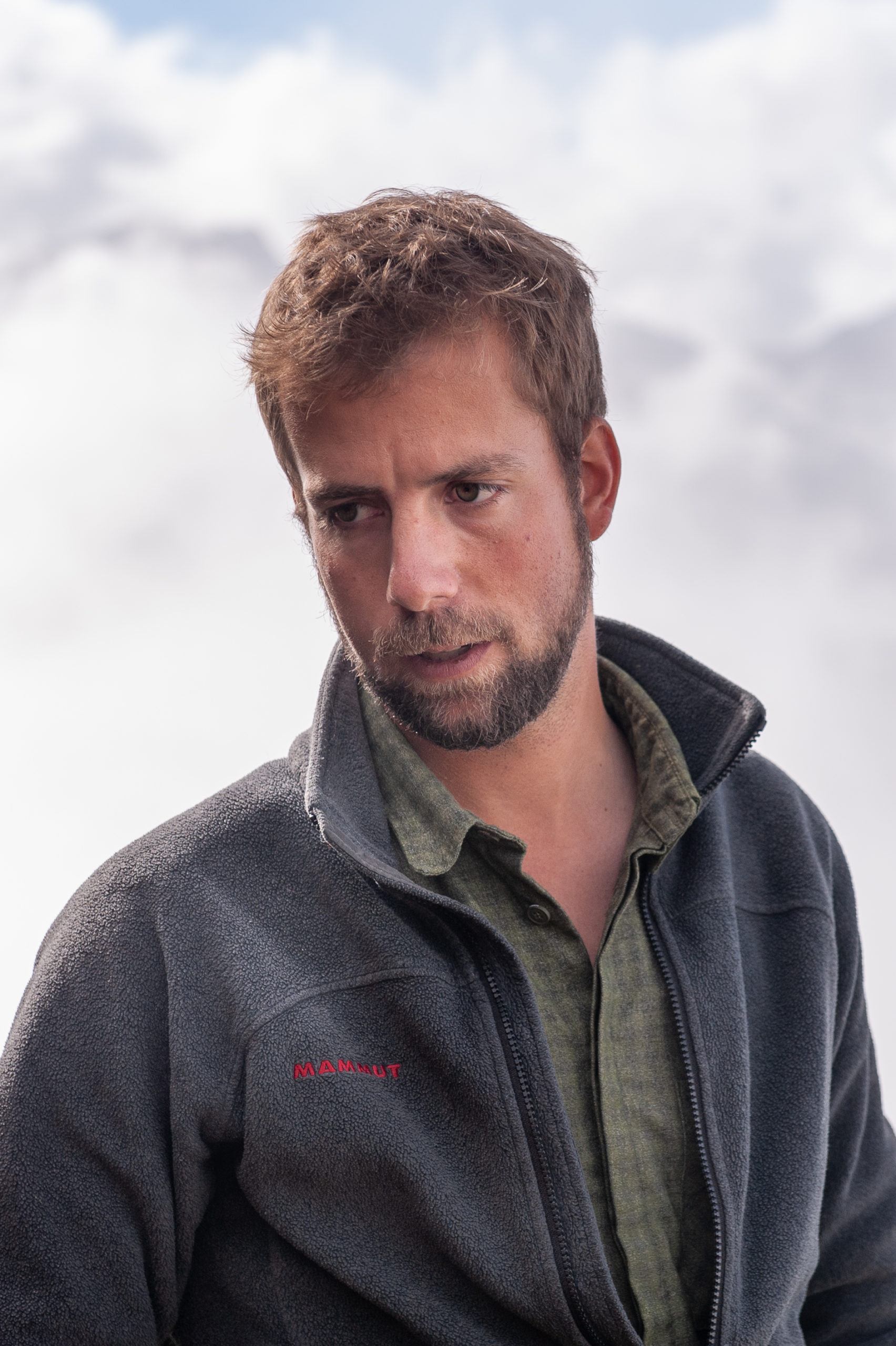 Claudio Färber
Arosa district forester
As district foresters in Arosa, Claudio is responsible for the sustainable maintenance and management of Arosa's forest. The biggest challenges to his work are currently posed by increasing deer populations due to changes in climate and vegetation around Arosa, risks for alpine agriculture due to shifts in tree and forest lines, and current shocks to the international lumber market.
View more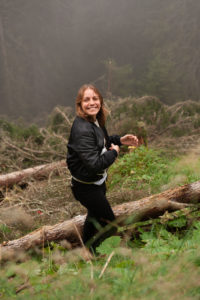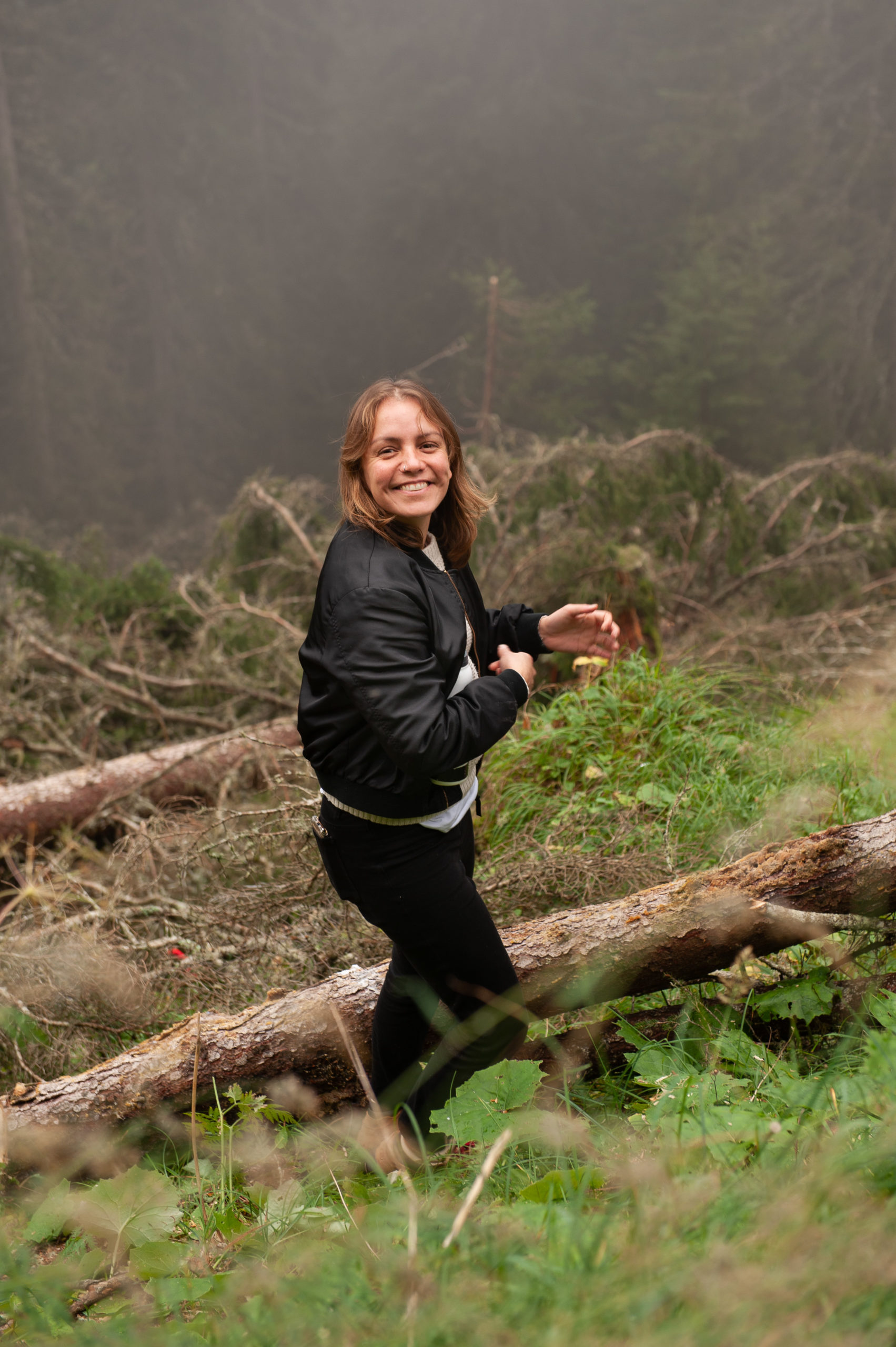 Violeta Burckhardt
Landscape architect
Violeta studied architecture in Mexico City and urban design in Berlin and Shanghai. She is currently working with Vogt Landscape Architects in Zurich, where she develops research and practice-oriented projects as part of the Case Studio. Apart from her experience in film and art production she has also curated several cultural events as a member of her office and co-designed exhibitions from Los Angeles to Venice... She recently released a book titled "Paradise Now. Die Neuen Grenzen des Gartens", co-written with Günther Vogt, which investigates shifting ecosystems as a result of human activities and the thresholds that separate our notions of architecture and landscape.
View more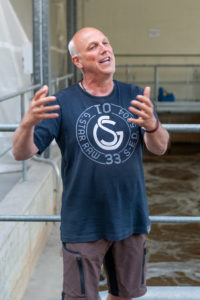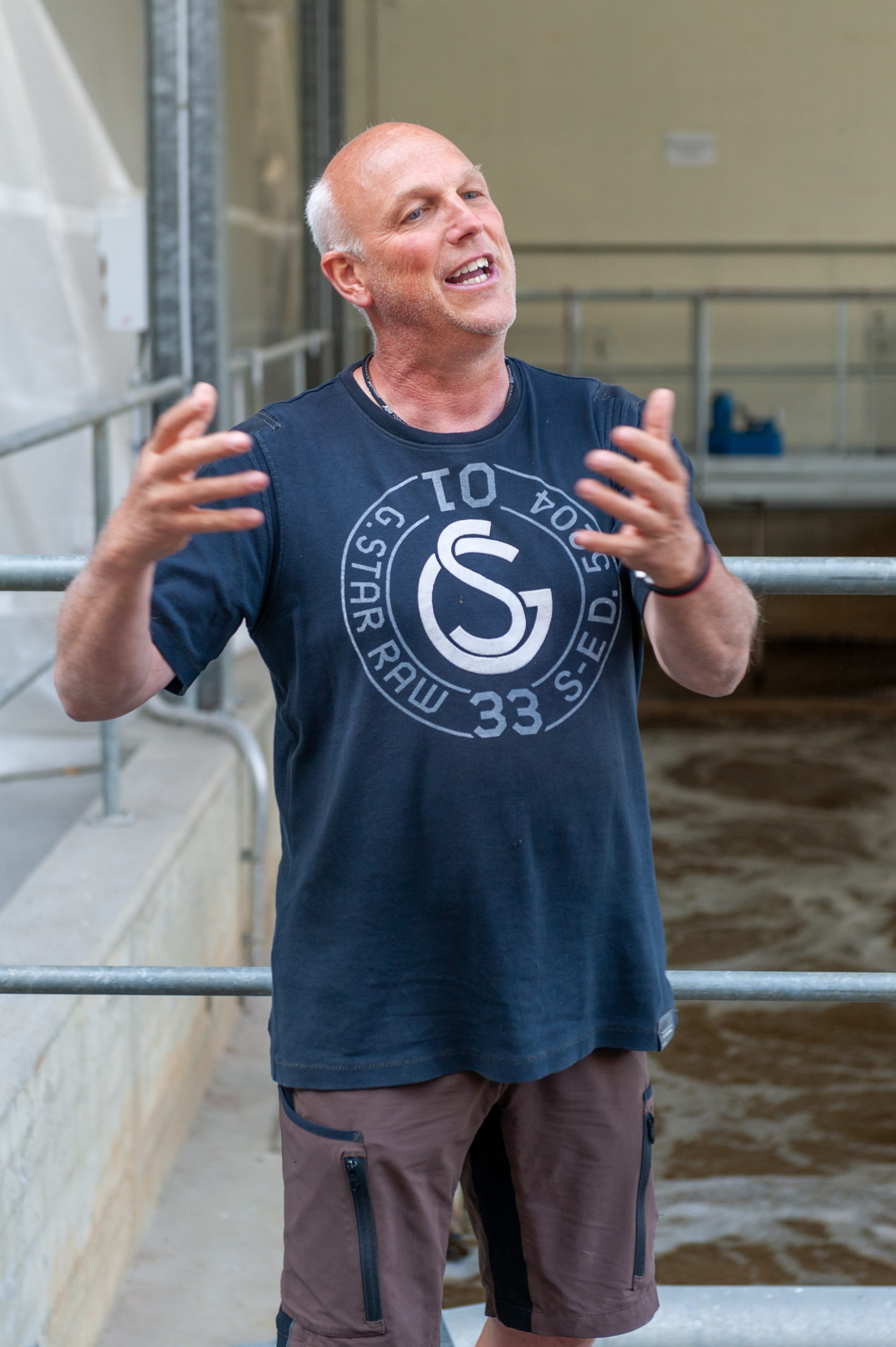 Roland Buerkli
Arosa's fountain master
Roland has been responsible for Arosa's water supply and infrastructure facilities as a fountain master for almost 12 years now. He manages the water extraction, which takes place via twelve spring systems in the region of the ski resort. Management and monitoring of the water supply is done via a metering and remote control system in the office of the municipal building department – Roland's workplace - when he is not in the field at the springs, pipelines or pumping stations. Challenges in Roland's work arise mainly in connection with the fact that the demand for water as well as the load on the treatment plant increases during the months of the winter season.
View more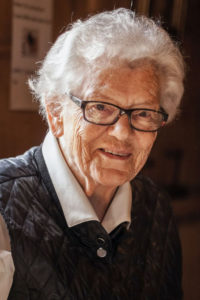 Ruth Liecht
Arosa citizen since 1928 and storyteller
Ruth has lived in Arosa since 1928. Even though her birth place is Glarus, she is a true Arosa citizen. Really, there are probably few people who have more Arosa in them than she does. Not only has she spent her whole life in this wonderful place, some say her personality and life truly reflect this magical alpine town. Just by listening to her stories you might feel sent to the past so vividly that you might even come out believing you had lived it yourself.
View more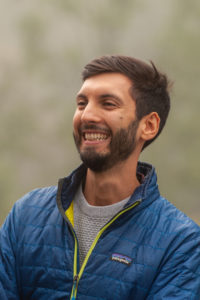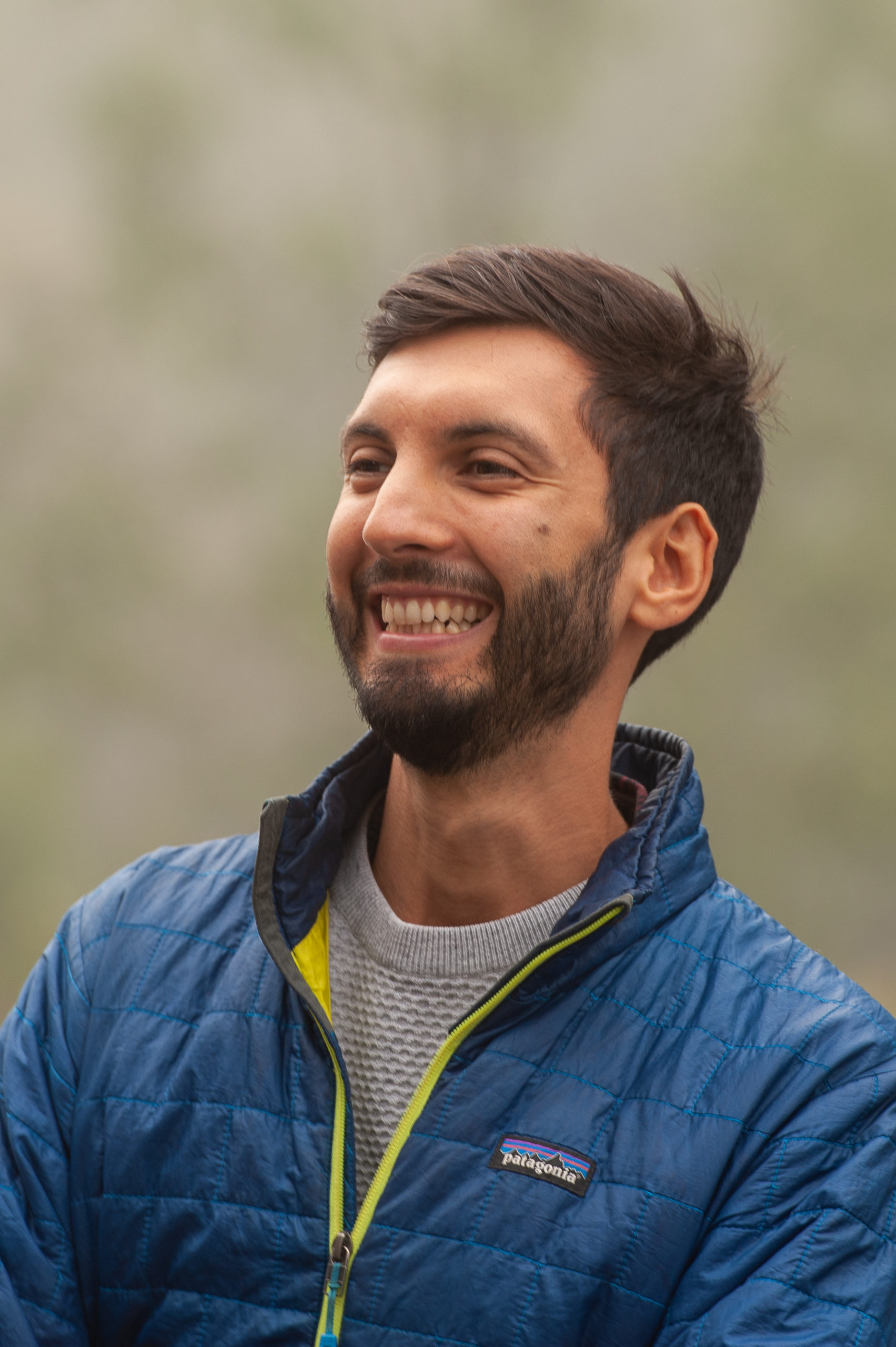 Simeon Max
Forest scientist and Community Engagement Officer at Restor
Simeon has been working in the forest restoration sector for more than 10 years. He has been working with NGOs in many parts of the world, mostly in Uganda and Indonesia, implementing ecosystem restoration projects on the ground, and has represented the grassroots perspective at various international conferences. As the Community Engagement Officer at Restor his responsibility is to build and grow the global restoration network, connecting actors from all over the world with themselves and with science.
View more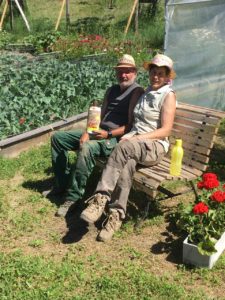 Evie Sprecher and Hanspeter Mohler
Organic pioneers in vegetable and herb cultivation
Hanspeter and Evie run the organic garden Schanfigg. It is located in Pagig on a sunny south-facing slope in Schanfigg. In the relatively mild mountain climate, they grow herbs, vegetables and food-grade hemp in organic quality at 1300 metres above sea level. Evie and Hanspeter sell their products fresh from the garden or process them into fragrant teas and aromatic spice blends. They attach great importance to sustainable, ecological production and high product quality. In addition to their garden in Pagig, Evie and Hanspeter can also be found in Soglio, in Bergell, gathering herbs for Soglio-Produkte AG. And in October they are always harvesting chestnuts.
View more
Schpensa: a growing archive on cultivated crops
The interdisciplinary project «Schpensa» aims to show the potential that lies in the localisation of food systems in the alpine region. It thematises the relationship of the population of Arosa to cultivated plants, each with a view into the past and with a speculative view into the future.
This is prototypically done with the example of the potato. Through artistic and culinary contributions of the «Schpensa» project team, the relationship of our society to the potato shall be questioned and made accessible through emotionally charged experiences. Historical, scientific as well as artistic and culinary contributions will be collected in a growing archive online. These contributions will be developed in a series of events and workshops with the local population, school classes, gardeners and local chefs of Arosa. Among other things, potatoes will be grown together in cooperation with local garden hosts and the Maran Alpine Garden. The harvested crops will be cooked and celebrated at a harvest festival in the fall.
In a broader sense, «Schpensa» aims to use the example of the potato to pose questions about contemporary and sustainable nutrition in the Alpine region. The «Schpensa» project team believes that the future development of global food production depends largely on societies' ability to adapt to climatic changes and to re-think their dietary habits.
«Schpensa» is the result of a collaboration between Bettina Tschuor, Violetta Burckhardt, Anne-Laure Franchette and Simeon Max.
Food is human. (Re-)imagination of the relationship between man and mushroom
This highly experimental, process-based project aims to grow edible mushrooms (fungi) from human waste in order to investigate current hierarchies in food consumption and production globally and in Arosa. 
Following a site-visit through Arosa's water system during the research phase and multiple exchanges with the organic garden in Schanfigg, the project group drew strong connections between the underground water-pipe system in Arosa and a fungal network. Based on the great potential of mushrooms to mediate connections, the project takes up one of the issues most discussed by the «kollektiv»: the development and expansion of tourism in Arosa and the urban waste it generates. It offers new perspectives and possibilities on waste generation while addressing the challenges of growing food and sustaining soil health in an alpine region; and the importance of local food production in Arosa. For this purpose, an experiment will be conducted attempting to cultivate edible mushrooms from mainly sewage sand from Arosa's wastewater treatment plant, which will be made visible through an installation and events in the center of town in Arosa, aiming to expand the idea of what waste can be.
To procure the waste, the project team is working with Arosa's fountain master, Roland Bürkli. The project is supported by the Crowther Lab, ETH Zürich, who provides facilities to safely remediate the waste and test the growing of edible fungi. This project is the result of a collaboration between Mark Anthony, Paloma Ayala and Nadine Keller with Kläranlage Arosa.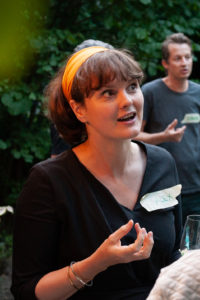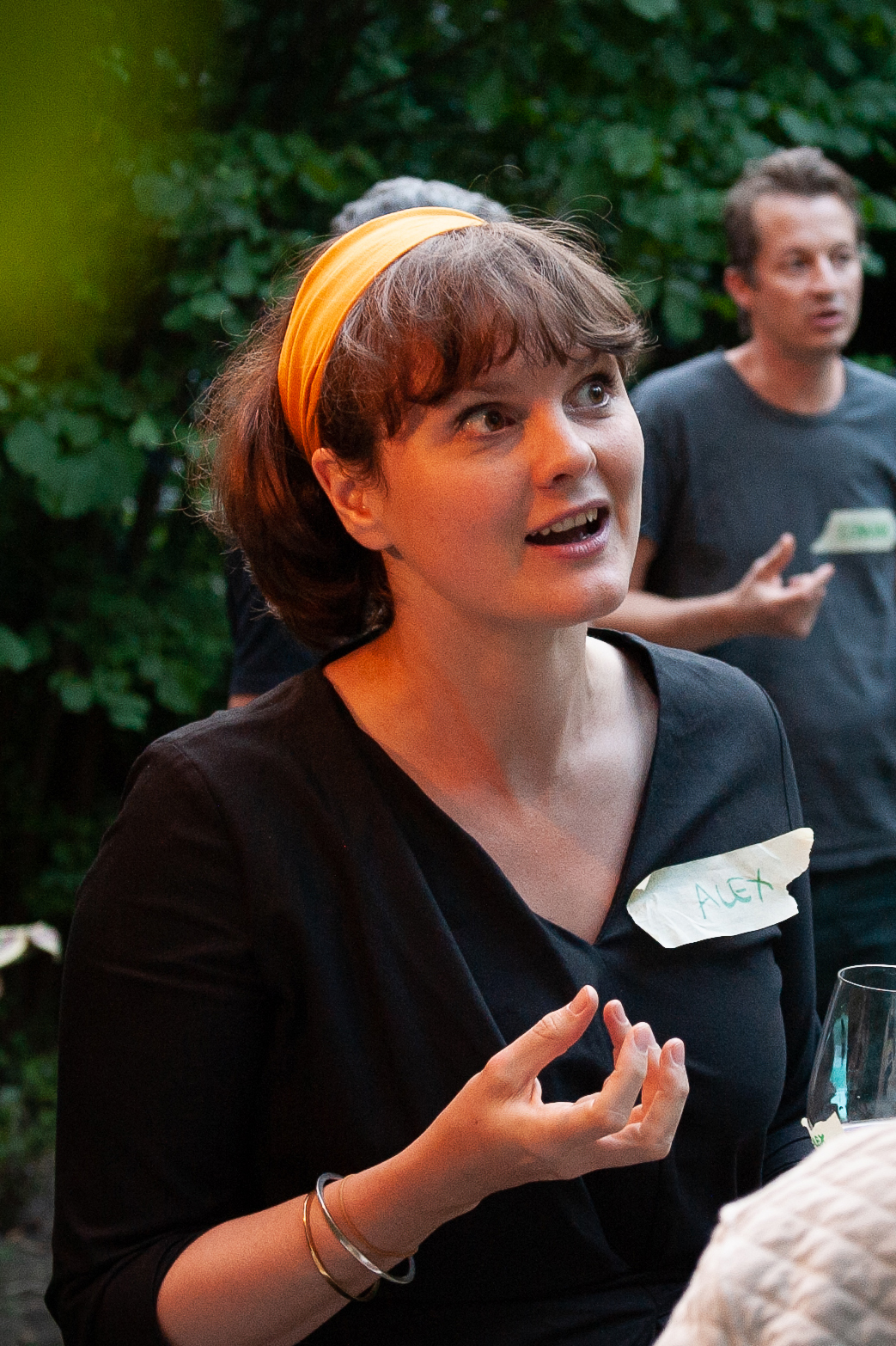 Alexandra Mueller-Crepon
Co-Director
Before joining forces with Tara to start arvae, Alex leveraged her intercultural capacities building platforms and bridges for artists and designers who work with new technology and science. With an academic background in international relations, cultural management and cultural policy in urban development, she has always been interested in where the arts meet other sectors, disciplines and logics. She has dedicated her career to holding space for free artistic practices within these other structures and fostering understanding for the value of other disciplines collaborating with the arts. She has curated cultural content for tech and science platforms, facilitated collaborations between Swiss partners and American universities, and consulted art schools on their interdisciplinary teaching and internationalization strategies. She has also conceptualised and realised both physical and virtual exhibitions between art, science and technology. Furthermore, by facilitating programs for exchange on cultural entrepreneurship and mentoring cultural start-ups, she has developed a sense for the potential that lies between the arts and a market. She believes that we can most effectively make this world a better place by working together and that every fruitful collaboration starts and succeeds in honest human connection. This is what she strives to contribute to with arvae.
View more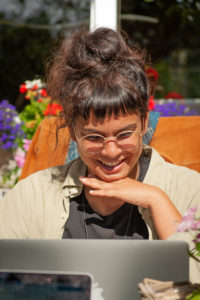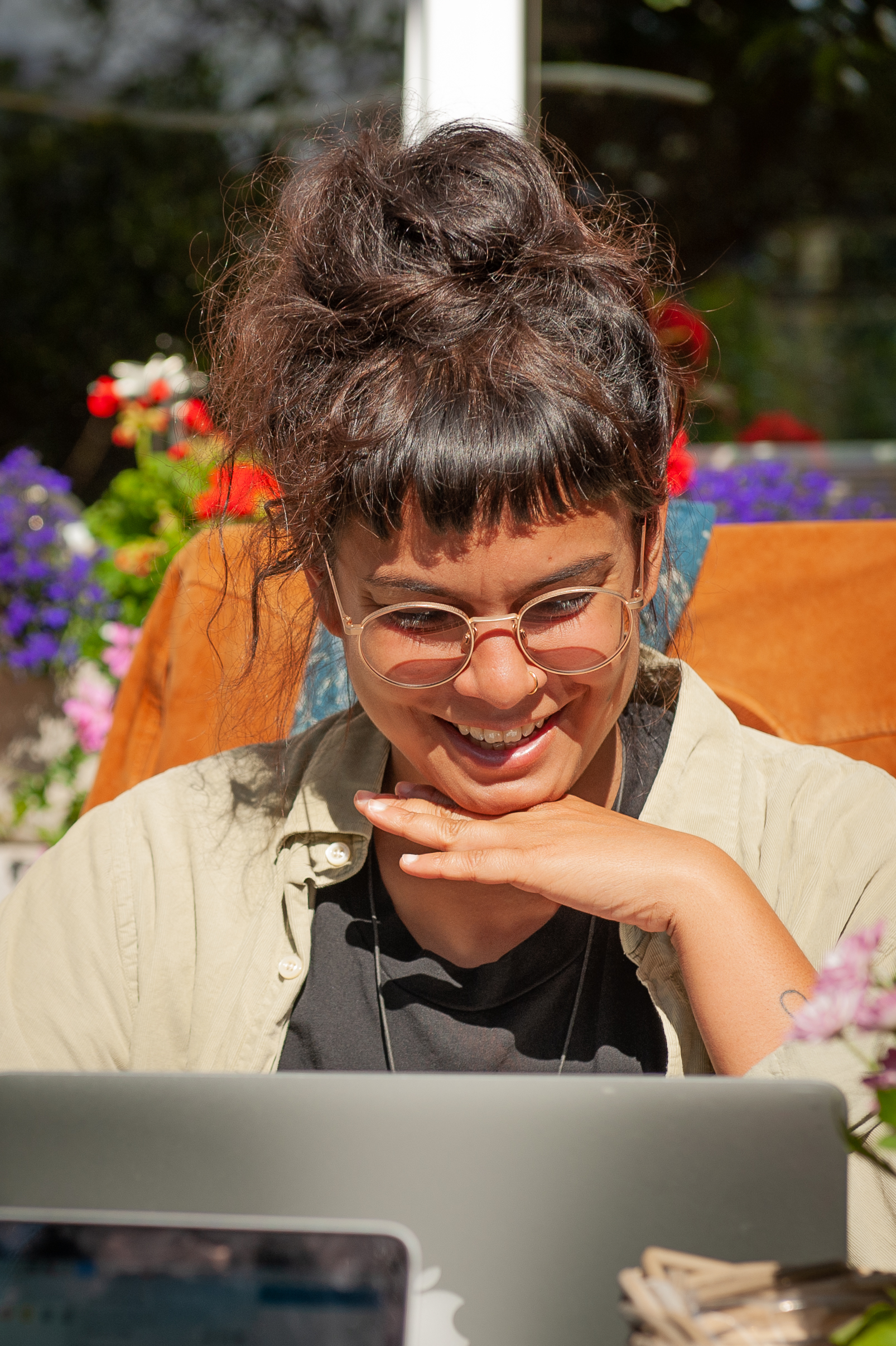 Tara Lasrado
Co-Director
Tara is a producer and curator particularly interested in working on experimental, interdisciplinary, collective, and non-institutional collaborations for diverse publics. Her practice-based experiences permeate institutions, manifesting in public spaces, off-spaces and open fields. She has produced artistic projects intersecting with climate science, communications, social and political activism, and pedagogy. Tara has initiated numerous platforms for emerging artists to present their works to new audiences, mentored artists, organised public space interventions, curated festivals, summer schools, and performance programs, and hosted artist residencies. She works closely with artists and collectives on land-based, decolonial, and performative practices. Her research on the role art plays in an environmentally fragile context like Bangladesh was published as input for the OHCHR report on climate change, culture, and cultural rights. Her focus on production while developing support systems and sustainable conditions for artists drives her current works.
View more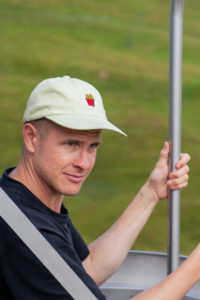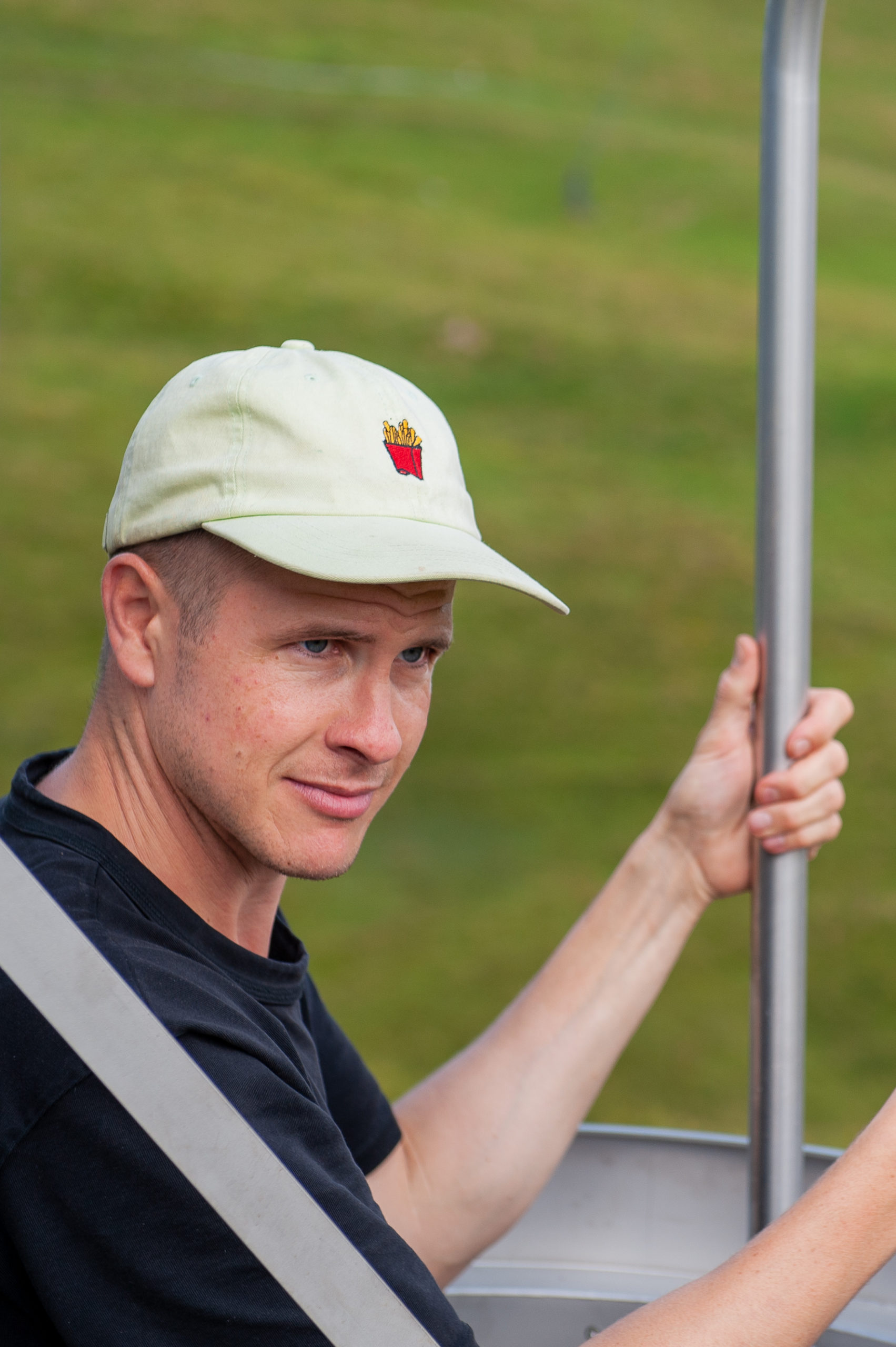 Roman Ernst
Communications
Roman has his roots in art education with further academic training in design, communication science, and history of photography. In addition to his work as a communication officer at arvae, he has been working for three years in the field of Knowledge Visualization at the Zurich University of the Arts. In scientific illustration it is important to have a good understanding of both complex scientific issues and the reading habits and visual skills of the respective target audience in order to translate them into effective visual content. This experience shapes his understanding of communication, which relies on the ability and willingness to constantly change perspectives. Against this background Roman accompanies the transdisciplinary work of the «Kollektiv» in a mediating capacity. He is also responsible for the photographic documentation of arvae.
View more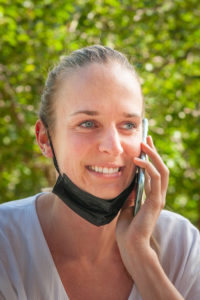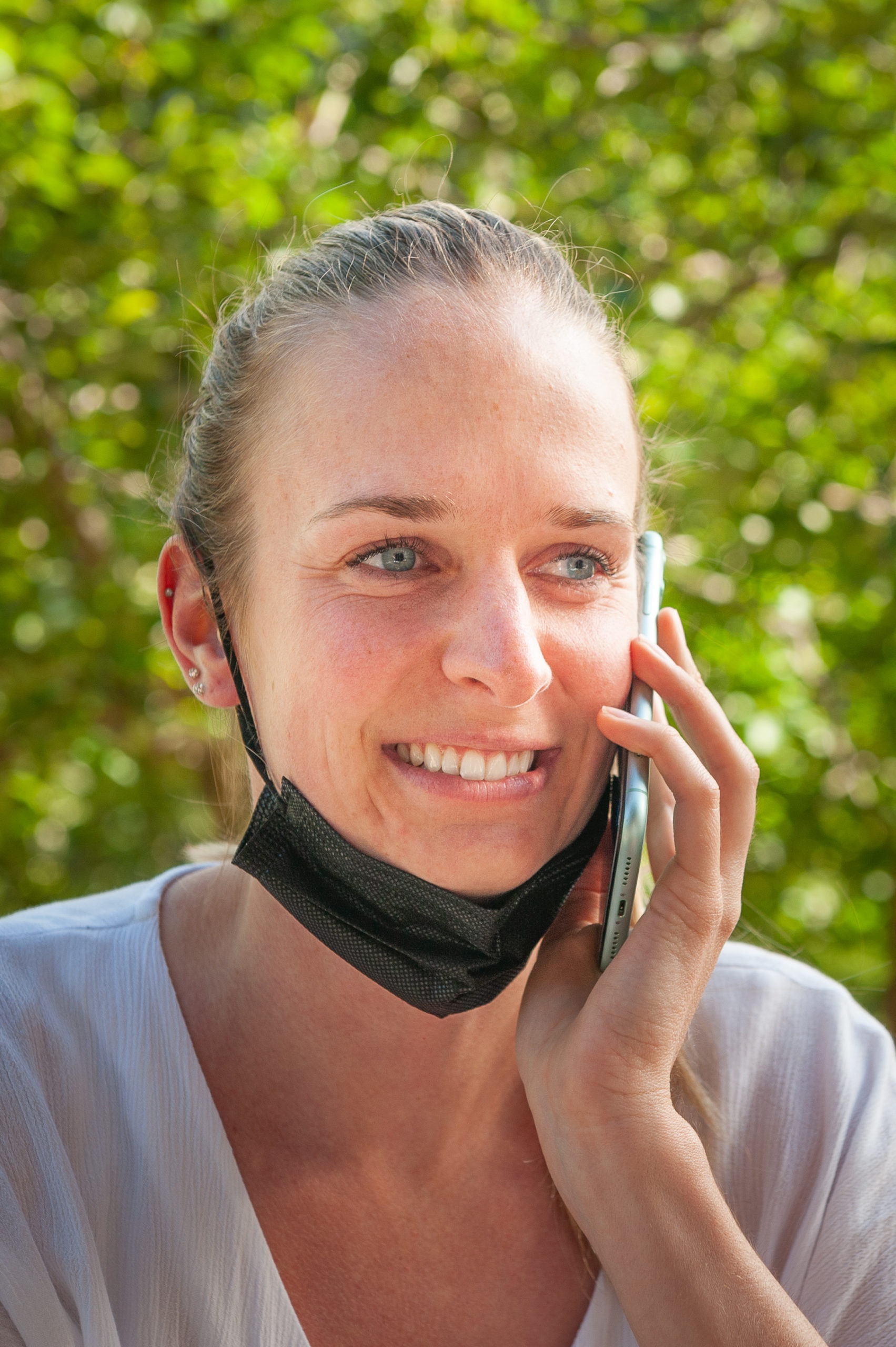 Tina Arpagaus
Local coordinator for arvae in Arosa
Tina is the third generation to run the charming, family-owned chalet hotel Sonnenhalde and hosted the members of the «Kollektiv» during their stay in Arosa. A passionate hotelier, she was born and raised in Arosa and – as she has discovered during several stays abroad – cannot imagine a more beautiful place to live. She shares her fascination for the beauty of Arosa and her attachment to the local culture to her guests with dedication and charm. Tina joined the arvae team as local coordinator of our first «Kollektiv» in Arosa, mediating between the local citizens and stakeholders, «Kollektiv» members and our team.
View more
Leandro Davies
Natalia Huser
Céline Oberle
Farah Ahmed, Climate Justice Lead at Julie's Bicycles, London
Prof. Tom Crowther, ecologist and founder of Crowther Lab, Zürich
Prof. Dr. Charlotte Grossiord, Group Leader of Plant Ecology Research Laboratory PERL (EPFL / WSL), Lausanne
Nicolas Henchoz, Director of EPFL + ECAL Lab, Lausanne
Monica Ursina Jäger, artist, lecturer and research associate, Institute of Natural Resource Sciences, ZHAW
Adrian Notz, AI + Art Curator, ETH AI Center
Dharmendra Prasad, artist, Nadaon
Christian Simm, Head of International Relations at University of Zürich
Serayna Solanki, freelance consultant in climate, environment and community participation, London
The Migros Pioneer Fund looks for and supports ideas with social potential. It enables pioneering projects that break new ground and seek out forward-looking solutions. Its impact-oriented funding approach combines financial support with coaching services. The Migros Pioneer Fund is part of the Migros Group's social commitment and is enabled by the Migros Group with around CHF 15 million annually. For further information: www.migros-pionierfonds.ch
Crowther Lab is an interdisciplinary science lab at ETH Zurich. Their global research generates a better understanding of Earth's ecology and inspires responsible ecosystem restoration. The team believes in conserving, protecting, and restoring nature to fight climate change and enhance human health and wellbeing. For further information: www.crowtherlab.com
As a destination management organization, Arosa Tourism represents the destination and its tourist facilities, offers and events to the outside world, including marketing for the mountain village. Arosa Tourism does its utmost to maintain the destination as a small paradise in the Grisons mountains for both locals and guests. For further information: www.arosalenzerheide.swiss